Hello beautiful woman. Have you had enough of suffering with debilitating premenstrual mood disturbances every month? Is this your experience?
Mood swings
Depression or feelings of hopelessness
Intense anger and conflict with other people
Tension, anxiety and irritability
Decreased interest in usual activities
Difficulty concentrating
The Red Tent programme I offer treats PMDD from both a subconscious and a conscious level. It is not just a hormone issue. The sensitivity women with PMDD have to the hormonal shift triggers deep emotional pain. We find and heal many of the deepest, most painful subconscious negative beliefs using Rapid Transformational Therapy, so that when each month your hormones focus your attention just right, there will be nothing left to magnify and bring to the surface. Your awareness and understanding will be so great after taking this journey with me, that you will never be taken over by the pain in the same way ever again.
On a conscious level, you will train your mind using a method called Meta Cognitive Therapy, to be very good at taking distance from your thoughts, you will know that you are just the watcher and you will have an incredible ability to choose the thoughts you want to engage with. You will develop solution-focused thinking and be very good at knowing when to simply shift your focus.
You will never be the same. And I mean that it the most wonderful way. You will love yourself – all of you – not just the parts you have deemed lovable. And PMDD as you know it will be a thing of the past. Imagine having your period arrive without any of the usual emotional chaos and upheaval that you've grown accustomed to? This is the reality for the women I work with and it could be you too, in less than three cycles.
Here's what Karoline had to say about her healing journey in The Red Tent:
Karoline
I'm celebrating my 7th consecutive menstrual cycle of being PMDD-free and I can honestly say – actually I would like to paint this across the sky!! – that being led to Natalie has been one of the greatest gifts of my life. It was about nine months ago, when I was at an absolute low – and after having tried everything short of a full hysterectomy – that I had a powerful realisation: to find a way out of the cyclical suffering and chaos that has characterised most of my adult li
fe, I would have to fully own my pain and get to the root of it. Today I believe with absolute certainty that anyone who can find the courage and determination to embark on this journey of self-discovery and healing can make PMDD a thing of the past. It's taken a lot of courage and fierce intent to get from being in a place of absolute disconnect and hopelessness to feeling so alive and grateful, but I've done it and I now feel an overwhelming urge and responsibility to get the message out there that PMDD can be overcome, and that Natalie can help you to do that with RTT – such an incredibly powerful healing modality – and her unique Red Tent Coaching Programme. Thank you, Natalie
What can YOU expect from The Red Tent Programme for PMDD?
Over eight weeks, you will become aware of deep-seated negative beliefs and heal them so they can no longer control you "from the shadows". This means that:
You won't overreact to things that used to trigger your pain
You'll have greater awareness around what your triggers are, putting you more in control of your reactions
In areas where you used to feel discontent and resistance and pain, you'll be free to be your true self, giving you a feeling of peace
You won't feel the debilitating feelings of overwhelm, rage, anger, low self-worth and or sadness that used to flood you when the subconscious belief was running you
Your relationships will be happier and calmer, as you operate from a place of awareness and react less to things that used to trigger your pain
By changing the beliefs to positive, supportive ones like I am enough, I am worthy, I am lovable, my own opinion of myself is the most important one at a deep level inside yourself, positive change ripples out to all areas of your life – career, relationships, health and fitness, parenthood and more.
Gain deeper understanding, compassion and even forgiveness for those who have hurt you in the past. This means that you:
No longer carry around toxic feelings of anger, sadness
Heal relationships or find closure with those you no longer wish to have in your life
See whoever hurt you in a new perspective, by revisiting the scene so you feel the feelings again and also look at the scene with your wiser adult eyes so you can give it new meaning
Release yourself from the powerlessness of victimhood
Express feelings to whoever hurt you in a way you never were able to as a child/teenager, releasing the emotion and allowing your inner child to be heard.
Take full responsibility for your own happiness, freeing you from any victim-state mentality
Reclaim your power as the creator of your own life – no more waiting for someone or something to come along and make everything better
No longer feel at the mercy of others – you decide
No longer base your self-worth on others' opinions of you, your own opinion becomes the most important one for you
Know yourself and trust yourself – from this place you also know who you can trust
Get to place where you realise forgiving others is something you do for yourself
During the eight weeks you will receive an intro session, two Rapid Transformational Therapy sessions, your personalised hypnosis recordings, two follow up sessions, four group Meta Cognitive Therapy sessions, access to the closed facebook group and a bonus masterclass with specialists in women's hormonal health. I will be with you the entire way, matching your commitment to finding freedom from PMDD. All sessions take place over Zoom so wherever you are in the world, we can work together. Previous members have been from Canada, the US, Australia, United Kingdom, Germany, South Africa and Denmark.
What previous Red Tent members are saying:
I pretty much learned about PMDD and realised I had PMDD at the same moment. This little know disorder had a major effect on my life without me knowing what it was, I had assumed that my premenstrual behaviour was normal and when my behaviour was clearly not normal I couldn't be sure which me was the real me, was I faking the PMS or was I pretending to me nice – both felt very real. However, knowledge is power and I used my power to find help. That help took the form of Natalie and her RTT-based program for PMDD sufferers (The Red Tent).
My first RTT session with Natalie was truly transformational, and immediately so. Since that first session, I have had two menstrual cycles each easier than the last. It is surprising to me how easy a period can be, do other women experience this all the time? Are there women out there who have never experienced irrational irritability and misdirected rage during their premenstrual period?I feel like Natalie has cured me. I no longer have PMDD and as I continue with The Red Tent program, I hope to discover more about myself and realise the potential I didn't know I had. The potential to accept myself fully and to feel whole.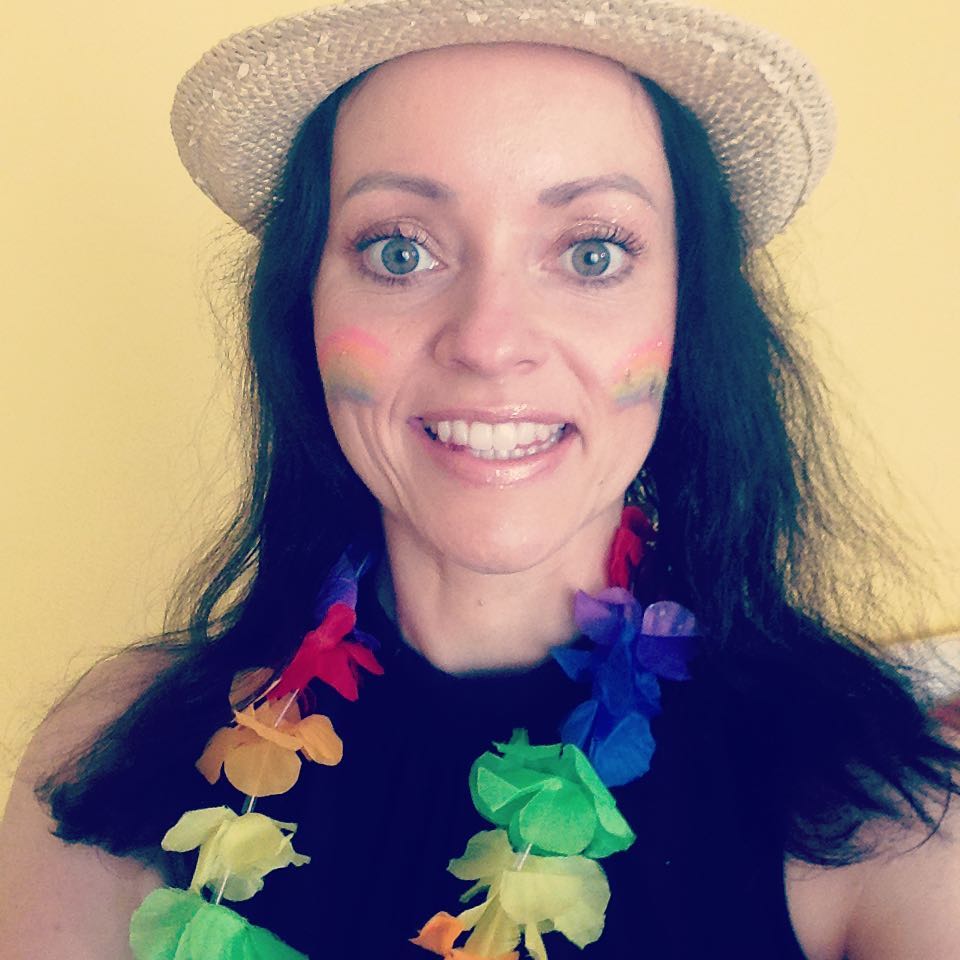 For years I battled on by myself trying to balance my hormones and find a way out of the issues that come with that to no avail. I had been desperately seeking others who truly understood and a support group but nothing existed for me in my city. I was incredibly excited to find Natalie and the program that she offers.The one-to-one Rapid Transformational hypnotherapy sessions combined with the weekly small group webinars have been both essential and life changing and if you are battling with PMDD, PCOS or other hormonal related issues, I strongly recommend getting in touch with Natalie as soon as you can. Not only is she highly knowledgeable and experienced, she is also kind, compassionate and thoughtful in her approach which in turn teaches you to be the same with yourself. Thank you Natalie – I am forever grateful that you are doing this work.

Are you ready to work with me?
Due to the deep and personal nature of this work, I only accept a maximum of five women in the group at a time. 
To find out more, book a free consultation with me via the contact page. I have a few ways you can work with me if finances don't allow for the full programme, the investment for which is 11,000DKK (around $1550USD). To learn more about the method, view the
Masterclass
.
There is hope. Living with the debilitating symptoms of PMDD does not have to be a life sentence. Please reach out to me. It is my passion and purpose to help women on this journey from PMDD to inner peace – I've healed myself of it, I have walked this path and I KNOW it is possible…if I can do it, all women can.
Tatiana's experience of The Red Tent:
"Before I met Natalie I was just about surviving. I'd just about get through each month, but the continuous pattern of feeling hopeful and capable just after my period, to then hating myself, feeling suicidal and just so low after ovulation was taking its toll. How much longer could I go on like this? Something had to change.
Natalie's work has truly changed my life. I am so grateful to her. I've spent my whole life hating myself, but now I have a good relationship with myself. I am learning who I am and I love that person! I bring compassion to myself and the lows are not as low as they used to be.
It feels like I've come out of my depression, I'm making plans for the future, I'm enjoying doing things. I feel so different and I've learnt so much from this programme. I never knew the power I had over my thoughts and behaviours. I feel like I am now thriving, I feel hopeful for my future and that I can achieve things, which I never felt before.
Every element of my life has improved. My relationship with my boyfriend has never been better.
I am improving at work. Cheesy as it sounds, I've made a new best friend – myself. I never thought that could be possible.
Whilst I still have some PMDD symptoms I am so much better at dealing with them. My life is so much better and it's all down to Natalie and her brilliant work and patience.
If you're suffering with PMDD and considering the Red Tent Programme, DO IT!!! I was so apprehensive at first – it all sounded too good to be true to be honest… It is so worth it.
I talked to a previous member of the Red Tent and she was so positive. It's by far the best money I have ever spent: a true investment in my well being".
This could be you in just a few months from now if you take the leap. Sofia's advice to anyone thinking about it is this: Jump in with an open mind and leave fear at the door. 
Love Natalie