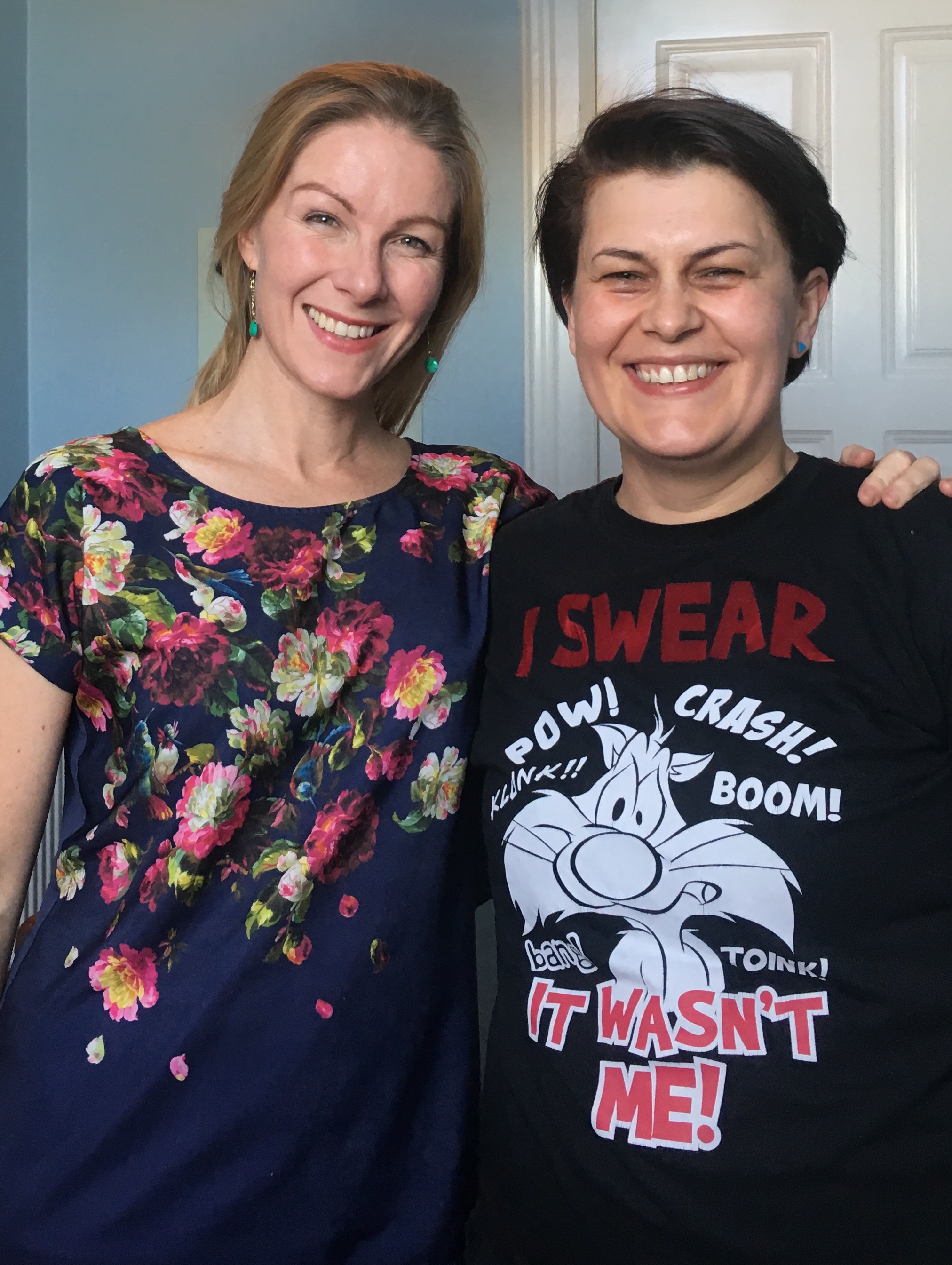 Ramona
My name is Ramona and I had been a smoker for more than 18 years. Lately, it began to be a big problem for me and for my family. I tried so many ways to get rid of my habit, but was unsuccessful.
Nine weeks ago I had the honour of visiting Natalie for a RTT session, in order to help me to end my "relationship" with cigarettes.
It was an extraordinary experience. It was more than I thought it would be – a simple session to stop smoking. Natalie helped me to find keys to doors which I thought were closed forever, doors that led to understanding, to forgiveness, to love, to…my freedom.
It's unbelievable what major change I have made in my life ( in a very short time) through the session with Natalie. Apart from not inhaling even one smoke from a cigarette since I had the RTT session, I am much clearer in my way of thinking, I trust myself more than ever in what I can achieve through my own powers, simply by keeping my mind healthy and always on the path of freedom. Thank you Carsten for the recommendation, and Natalie…I don't have enough words to express my gratitude for what you have done for me. You gave me back what I thought had been lost forever, my pure love for my father.
Ramona, 37, Copenhagen, Rapid Transformational Therapy client
"Hi Natalie
Want to thank you SO much for the RTT session this morning. It was absolutely incredible, and far surpassed my expectations. I felt a little nervous at first, or a little skeptical if it would work. But it did work! It's fascinating to me how, just half an hour after our session ended, I find myself feeling more confident and sure of myself than I felt yesterday. It feels absolutely normal and genuine – like I am fully myself, just a more secure version of myself. I guess it is too early to say, but I am interested to see how things go from here – I will keep you posted! Thanks again, so much.
Laura"
Dearest Natalie!
Just wanted to say thank you again!
I feel overfloated with a sense of safety and relaxation, knowing in every fibre of my being that I am safe and ok! I no longer have to fix things, myself or anybody else, this intense weight has been lifted of me now that I know nobody is dying or wanting to die and I am responsible, or to blame. Knowing now that I am nothing like my parents and don't have to be anything like them, I no longer have to fix them, or anybody else, I no longer have to carry the shame nor the guilt, I am allowed to be myself now,  gives me tremendous joy and relief!! This is amazing and indeed priceless and I cannot thank you enough!
Marie, 43, Amsterdam, Rapid Transformational Therapy client
Today I had a sudden realisation of another unexplained healing effect of the Rapid Transformational Therapy I had back in March.
Earlier this year I was diagnosed with PMDD. I didn't really talk about this much but the people closest to me were worried about me certain times of the month. It's an extreme case of PMS and can actually be triggered by birth trauma (which I suspect is what happened to me). I had never had PMS before and so thought what I was experiencing was normal
It took me a while to notice the pattern as first I thought it was after effects of the postnatal depression – my 'bad times' but it was always the worst the week before and during my period. Around 10 days of every month I struggled with everything. I won't tell you the kinds of thoughts I used to have. But I would sabotage everything around me, cause arguments out of nowhere with my partner, struggle to even get out of bed and if jenson wasn't with me I would feel physically blocked from working and have to nap several times a day. I would get very tearful and emotional, all those thoughts about not being good enough would creep in out of nowhere. My mum, best friend and my partner could always tell when it was happening.
It came up in conversation with a fellow therapist and I suddenly realised that I had had ZERO PMS or PMDD since March. My partner is a lot happier about it as you can imagine
😂. I only assumed the doctor was wrong, but in fact now I believe it healed as a side effect of the deep healing and transformation through RTT.
The power of self love and emotional healing runs deep  
Natasha, UK, RTT client
"I'm calling all skeptics to try this RTT therapy!
I had seen Marisa Peers YouTube videos on RTT and decided to try it out and reached out to Natalie. It was the game charger in my life that I needed to move forward, as I felt stuck and lost in the world!! I am so glad I booked a session with Natalie for the RTT, as I had been living my whole life struggling to be worthy, to be loved, to be accepted, to find a meaning in my life.
The session with Natalie was amazing. Lots of tears and laughter, especially when I came to realise that I brought this fear upon myself as a little girl and carried it for all these years. Diving deep down into the why and how of all the issues we touched together, made me see things in a whole new light and as I mentioned, I was actually laughing and smiling at the end of the session because I felt a lift in myself. The self doubt, the fear, the apprehension, were all gone and what was left, was this wonderful feeling of self worth, self love, appreciation, joy…I even walked away with an extra spring in my step :o)
Natalie is such wonderful therapist, I feel so blessed to have come across her and for the RTT session I had with her.  I feel so liberated and have the will to take on the projects in my life that I know will be amazing, because I am amazing and I am enough and ready to take on the world, its just a wonderful feeling!
Natalie, thank you so very much for a wonderful awakening! I look forward to the wonders that await me
Stay Blessed"
Nazley, Copenhagen, Denmark
"Good Morning Natalie
Hope you had a wonderful weekend.
Today is a week since I had my session with you. Just to let you know that I am feeling really awesome. I wake up with a new zest for life 😊
People are smiling and befriending me 😊. I find myself in a blissful and grateful mood
I have also started the RTT online training this weekend and I'm finding it so interesting and it resonates with me 😊
I listen to your recording twice a day – morning after my meditation and in the evening after my meditation and I look at my little self on the mirror and tell her how much I love her.
I FEELS AMAZING!!! 😊
Thank you for making me realize the magic within me 😊
Have a wonderful day further
Nazley"
Nazley, Copenhagen, Denmark
"I came for RTT because I had been carrying lots of pain and anger from my childhood. My mother has narcissistic personality disorder, and even though we haven't talked for a long time, she is trying to poison my current relations with my husband's family. And I became a mother. This is where the motivation was coming from, I had to get rid of all this unnecessary pain and anger in me and become the best possible me I can for my child. I also wanted to build a stronger emotional wall to protect my son and myself from her effects.
During the session Natalie guided me through some core childhood memories in hypnosis. It was an extremely powerful experience, especially when I had to revisit the pain and then I could relieve it by showing myself how beautiful my life is today. And I could let go of lots and lots of pain, which felt so wonderful. And that pain has not come back ever since (over three months now). It was a truly unique experience for me – even though I was a bit skeptical that hypnosis works. Well, it does! It showed me how truly strong I am, and I can be strong enough to look after myself. After the session I felt a huge relief, I felt like got rid of tons of weight I was carrying. And in the following days when I was listening to the recording, I got rid of my anger as well. Natalie was so kind and helpful even after the session, when I contacted her a few days after feeling a very strong anger, she helped me through it and helped me understand that I need to forgive, for myself. Before this I thought that if I forgave and let go of this anger then I had to get back to my mother and suffer again. Natalie showed me that this anger only hurts me and those around me.
Since having RTT I feel much more able to open up and let myself feel the feelings. While I was listening to the recording lots of childhood memories popped up in my head, and I was surprised to see how many good ones I have. I was afraid to remember my childhood, afraid that I will only find pain. Now I can freely remember anything without being afraid of it!
I can also use the tools I learned with Natalie, not only regarding my mother but in other situations as well – like when someone is angry I used to became annoyed and angry myself, now I can build a protective shell and not let it in.
All in all I'm so very grateful to Natalie. I think that she is very good in finding one's core problem's and really help in healing. I also find RTT very good, even though I was skeptical about using hypnosis. I can only recommend both the method and a session with Natalie!"
Lisa, 23, Copenhagen, RTT client, 
I can wholeheartly recommend Natalie and the service she provides. I did a session of Rapid Transformational Therapy. I have been someone that has been to counselors off and on but never really felt satisfied with the outcome I received. I always felt like I wanted more from the session or more tools that I could do to improve the things I wanted to try to change.
After just one session with Natalie I finally feel the freedom I have wanted to feel for so long. I finally feel like I have gotten down to the root cause that has been causing my depression, anxiety, and lack of self confidence. After my session I finally feel like I am starting to change the way I think and feel. I was finally given the freedom to accept the things that I cannot change and the tools on how to move forward.
Martha, Copenhagen, 32, Rapid Transformational Therapy client
Michael's father used to come home drunk and frequently hit and shout at his mother. Michael was so frightened as a little child and never knew what would happen next. Lying in bed he would hear his father come in. He can still recall the chilling sound of his father's finger tracing the hallway wall as he walked towards the bedroom, trying to keep his balance. Michael lived in almost constant fear and wet his bed until he was 11 years old, when he begged his mother to leave his father and she agreed. He had carried these wounds with him for years, still living in fear and believing his father's cruel words about himself. Even though his father is now dead, the wounds he created in Michael were as fresh as ever. He'd had enough of the pain. He needed change. And so he came to see me for Rapid Transformational Therapy. This is real bravery. This is real masculinity. If only more men felt they could be this vulnerable and truly share their pain instead of locking it inside, there'd be far fewer suicides. Did you know suicide is the most common cause of death for men under 50? Such a waste! So tragic. Here is his review of the experience:
I came with the fear of failure, no love for my self and the feeling of not being good enough, lying to my girlfriend, because of fear, not liking what I saw in the mirror.
I was really scared of what would come up in the session. When the session started, a lot of emotions about abandonment, neglect and fear came up, but instead of being that little scared boy, I actually handled it as a father, taking in the little boys in different ages, pushing away all my own father's bad influences and seeing everything much more clearly, as an adult and not as a vulnerable child! I actually know what I want now and I have the tools to not be scared and live in fear of a person who's not even here anymore.
After the session I felt better than I ever have, I felt free, I felt like light, smiling and happy, but it was a weird feeling. It was unfamiliar. Now I actually really love the feeling!
If you're considering Rapid Transformational Therapy, DO IT, not for others but for yourself!
Michael, 34, Copenhagen, Rapid Transformational Therapy client
I'm celebrating my 4th consecutive menstrual cycle of being PMDD-free and I can honestly say – actually I would like to paint this across the sky!! – that being led to Natalie has been one of the greatest gifts of my life. It was about six months ago, when I was at an absolute low – and after having tried everything short of a full hysterectomy – that I had a powerful realisation: to find a way out of the cyclical suffering and chaos that has characterised most of my adult life, I would have to fully own my pain and get to the root of it. Today I believe with absolute certainty that anyone who can find the courage and determination to embark on this journey of self-discovery and healing can make PMDD a thing of the past. It's taken a lot of courage and fierce intent to get from being in a place of absolute disconnect and hopelessness to feeling so alive and grateful, but I've done it and I now feel an overwhelming urge and responsibility to get the message out there that PMDD can be overcome, and that Natalie can help you to do that with RTT – such an incredibly powerful healing modality – and her unique Red Tent Coaching Programme. Thank you, Natalie
Karoline, Berlin, The Red Tent Programme client
I had a session with Natalie this week and I can only say – AMAZING!
My biggest block has always been my relationship with money and how I was never able to keep it!!
What came out from my session was that I put myself down as a copper coin girl – so down at the basic level – only entitled to 1p, 2p…. I never thought, in my head that I deserved any silver coins and certainly NOT gold ones!!
Natalie focused on clearing this block in a very simple but massively effective way that I now see that what I had subconsciously believed had been seriously prevented me from leading the life that has always been there but I never managed to obtain it…
Her approach and her use of language and also her voice made this session such a wonderful experience and I would certainly recommend her to anyone who feels there is something out of balance in their life.
I will most definitely be back for another session…
Natalie – you are amazing!!
Denise, 51, UK, Rapid Transformational Therapy client
After many months of trying to find a solution how to find a peace of mind, meeting with Natalie seemed like a long shot in achieving that. I can confidently say that the RTT session was the most impressive, eye-opening experience I have ever had. Natalie is extremely professional and made me feel comfortable and safe throughout our session. With her help I revisited childhood memories and experiences to understand the drivers of the imbalance in my soul that I feel as a grown woman and new mom. I felt an immediate relief during our session from the tensions in my body and an ease of the sorrow in my heart.
Now I know how to redirect my energy and the love I have to give towards more rewarding experiences than I did in the past. Now I cherish who I am welcoming a full spectrum of emotions, including those that I previously labelled as not lovable.
My journey to love myself, accept myself and passing that on to my children has just begun and I confidently look into the future embracing whatever I may come across. I am lovable. Thank you Natalie, for showing me the way.
Madeleine, 33, Copenhagen, Rapid Transformational Therapy client
Hello Natalie
I just wanted to give you a little update.
Yesterday I listened to my hypnosis recording and soon after I was chatting with someone over messenger and I noticed that I was writing like I've never done before.
Like I don't give a damn what you think and I know my value!
And I was thinking about myself, who are you?!
You are so naughty. You're so ruthless!
Never been like this before.
I'm so excited.
I'm so expressive at work and with guys.
I have a voice finally😢
I needed to tell someone who knows my pain my story.
I was telling everyone at work about you because I felt so evolved inside and people said they felt like sharing their pain with me.
I'm rambling…it's a new me!
Katrine, 33, Copenhagen, Rapid Transformational Therapy client
"Before I met Natalie I was just about surviving. I'd just about get through each month, but the continuous pattern of feeling hopeful and capable just after my period, to then hating myself, feeling suicidal and just so low after ovulation was taking its toll. How much longer could I go on like this? Something had to change.
Natalie's work has truly changed my life. I am so grateful to her. I've spent my whole life hating myself, but now I have a good relationship with myself. I am learning who I am and I love that person! I bring compassion to myself and the lows are not as low as they used to be.
It feels like I've come out of my depression, I'm making plans for the future, I'm enjoying doing things. I feel so different and I've learnt so much from this programme. I never knew the power I had over my thoughts and behaviours. I feel like I am now thriving, I feel hopeful for my future and that I can achieve things, which I never felt before.
Every element of my life has improved. My relationship with my boyfriend has never been better.
I am improving at work. Cheesy as it sounds, I've made a new best friend – myself. I never thought that could be possible.
Whilst I still have some PMDD symptoms I am so much better at dealing with them. My life is so much better and it's all down to Natalie and her brilliant work and patience.
If you're suffering with PMDD and considering the Red Tent Programme, DO IT!!! I was so apprehensive at first – it all sounded too good to be true to be honest… It is so worth it.
I talked to a previous member of the Red Tent and she was so positive. It's by far the best money I have ever spent: a true investment in my well being".
Tatiana, London, The Red Tent Programme member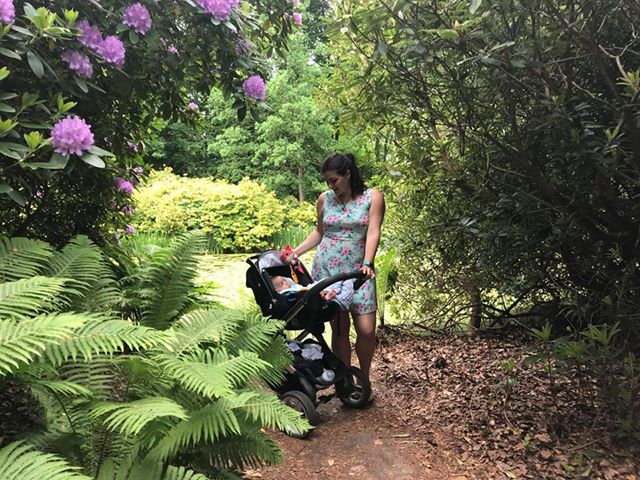 I've had depression since around the age of 14 or as long as I can remember. I had never looked towards therapy or other methods due to the feeling of shame. Throughout the years I developed anxiety and bouts of severe depression that would last days where I was crippled to not being able to not leave my apartment and drinking became my way to heal sports injuries and emotional ones. It all changed in the last year and half when my marriage ended (12.5 year relationship) and then falling pregnant within months to someone else who I had no future with and going through difficult relationships. I then had a reason to want and need to change. My son. At the age of 32, I had my first lot of therapy which I had for six months and though it has helped in some ways I still felt I had to keep developing myself to be the person I wanted to be proud of and to end the feeling of worthlessness.I came across Natalie on social media and decided to have a chat to see whether RTT could be something to try… I wanted to invest in myself and decided to go ahead with the session – I was nervous going in thinking what could be lurking in the back of my mind that I'm not even aware of from my past 🙂
The session was relaxing and I fully trusted not only Natalie but the process. I wanted to relax and let the session guide me as I knew that whatever would be seen from my past is what needed to in order to start healing all the feelings of not feeling loved, worthy or good enough. During the session I learnt that some deep-rooted comments made to me have caused me to have these feelings. They were completely out of my control but also I could see that it was not worth it to hold on those beliefs anymore. I've also learnt that boundaries are something I need to focus on and stick to for myself and my son to be in a positive environment. 
Since the session, I have been able to adjust my feelings towards new and old relationships knowing that I am worthy of more than how others had been treating me. I am then able to make better decisions which leads to me not over-thinking situations and to just 'accept' them. My depression and anxiety are something I continue to work with but I have noticed my mood is a lot calmer because of how I've changed my outlook. It has helped every aspect of my day to day life. I'm looking forward to another session down the line to continue focusing on the development of myself. Thank you Natalie – I highly recommend those that are wanting something other than 'talking' therapy sessions give RTT a go. It's like anything – you can't put a band aid on it if it's continually affecting your life in a negative way.
A.Rasmussen, Copenhagen, Rapid Transformational Client
I went to Natalie because I wanted to work with repressed anger which I believe gives me pain in several parts of my body as well as not feeling passionate about really anything in my life. I won't get angry with adults whatever they do to me, but feel rather I did something wrong. And I would get angry with my kids only 🙁
During the session I could understand where my repressed anger is coming from and how it was effecting my life up until now and how it is linked with not feeling passionate and not having my own voice, as well as why I cannot express what I want. It all made sense by the end of the session. I also understood as a child I needed this strategy to feel accepted and loved by my parents, but as an adult I can make my own decisions and choices and I don't need my parents' approval anymore.
I felt lighter after the session. Natalie guided me with love and care during the whole session. Thank you Natalie!
Maria Magdolna, Belgium, RTT client
I came to Natalie for RTT because I wanted to fall asleep more easily – less overthinking things. I wanted to be less defensive, angry or sad when being criticised.
The session was very professional. I was regressed back to events in my past that have caused me to build up my defences. I had the chance to rationalise, replay those situations and actually confront these situations and came to an understanding that they were not in my control and my reaction of being sad / angry and building up defences is normal but not needed anymore. 
I felt pretty tired but hopeful after the session. A few weeks on now after the session I feel more at peace and am able to fall asleep faster. 
If you're considering RTT, definitely give it a try. Natalie is great.
Anna, 37, Copenhagen, Rapid Transformational Therapy client
Hey my lovely! Just a quick update as I'm bursting with excitement and gratitude.. I'm going to a dance class tomorrow, and have been trying to dance everyday (just by myself) I've lost 9 pounds since the RTT session and am 100% confident this is sustainable and that I'll reach where my body needs to be (apparently 3.5 stone lighter according to my BMI 
). Such a change in my mindset, before, knowing that, would have destroyed me and I would not be able to share that with anyone, let alone laugh about it haha. Thank you again you're so great! I can't stop recommending you to everyone xxxx
Tatiana, RTT Client

I came across Natalie's PMDD services via Facebook. I had a lot of PMDD symptoms and was experiencing a lot of emotional and physical pain at the time. Crying, extreme fatigue, feelings or worthlessness, guilt and feeling trapped. Her unique treatment gave me HOPE. I decided after reading her facebook page to get in contact with this lovely lady from Denmark. What intrigued me the most was the fact she herself had suffered from PMDD and used her experiences, trauma and training to dedicate her life to helping woman all over the world suffering from PMDD. Nat and I had a few sessions and her extraordinary attention to the details of my story through her listening skills, and her gift to interpret my trauma into something positive and special became her gift to me and acted as a tool I could use to begin my healing journey. More importantly I realize I am not my illness and any kind of trauma and how I related to it could be changed through choice. In turn this brought me relief, freedom, and the ability to recognize I had the power and control to heal myself.
It also changed how my brain and body interpreted shame, hate, stess, guilt and blame.
Natalie's sessions and group therapy helped me understand that in fact "I WAS ENOUGH" even when my heart and head believed otherwise and that "we are all worthy of love" most importantly "we need to love ourselves" with out that we are stagnant, stuck an unable to heal.
Nat has been truly heaven-sen,  a PMDD Angel. When I described my life to Nat as "all I see is black and white" she guided me towards the light so I could see colour again.😊
Our sessions eventually ended however her on-going support and compassion has been everlasting.
Thank you Nat for everything.
Kelly Whalen-Nixon, Canada, The Red Tent for PMDD client 
I liked her session very much, I am a 14 year old teen, and she helped me with my confidence and anxiety. It was a great experience and I wouldn't trade it for any thing.
Lucia Pestina, 14, Copenhagen, Rapid Transformational Therapy client
I'm just really enjoying this new sense of feeling more relaxed and more distant from my constantly active mind and anxiousness. I sense more clarity in my thoughts and therefore my daily tasks. Just in this past week, how I've brainstormed ideas and been able to calmly think about them for a short time then switch my brain without any anxiousness has been amazing. Typically when I do overthink about the future, it's intention starts in a productive way- what can I do next, what can I improve on but I take it too many steps too far. I end up focusing more on the actual thinking and negativity of 'I'm not like this or doing these things currently- I'm behind or not good enough' but this week I haven't found myself doing that. I'm so amazed by the real changes my brain has made. This isn't just a quick-fix. It lasts.
Ashley, 26, MINDStrain client
After listening to Natalie talk passionately about MINDStrain, I was hooked and was curious to learn more. I visited her beautiful home where she has a relaxing therapy room. Natalie makes you feel relaxed and calm.
Natalie taught me about the connection between worrying, stress and the negative impact this has on my life. I have attended a few positive mindset workshops and whilst those tools only last for a few weeks, I feel that Natalie has given me tools which can last a lifetime. I have practised these tools every day and also with my own children and the children I teach. I now feel like I am in control of my thoughts and that my thoughts are NOT controlling me.
I have a chronic health condition and I feel that stress makes it worse. Natalie has made me realise that I can help myself and my condition in times of stress and everyday stressful/worrying thoughts. I am very excited to return back to Natalie for a "rapid transformational therapy" (RTT) session to help me alleviate the connection between the mental stress which can cause the physical stress on my body.
Rachel Beck, Teacher, MINDStrain client
I took Natalie's "No Stress" course mostly because I felt a bit out of control. Worse than that, the things I was stressing over were out of my hands. I felt in some ways that I was metaphorically "along for the ride" in my own mind, as I obsessively worried. Not only did Natalie pull me out of my "tumble dryer" of stress, but she gave me practical tools to form better habits–and to get back in the drivers seat of my own thought process. Change doesn't happen overnight, but I already feel much lighter and am on the path to a much healthier way of coping with stress and worry. I can't recommend this course enough, and Natalie is a fantastic coach.
Shealin Ferguson, MINDStrain client
I have the utmost respect for Natalie. She is remarkably talented and highly educated. She has a wonderful, gentle approach, is very worldly, mature, articulate, uplifting and generous in nature. Having undertaken a session with Natalie, I have absolute faith in the services she is providing and feel that she wholeheartedly wants to help women overcome their mental demons. To free them from those mental constraints, and allow them to live a much happier, healthier, fulfilled life. Embark on a journey of change with Natalie, you won't regret it.
Crystal, 40, Owner – Lovely Little Things, MINDStrain client
When you first explained the MINDStrain method to me I thought it seemed too simple to work on my complicated, busy brain. But I put the exercises into practice after our first session (which was like having a lightbulb go on for me) and I began to notice a difference after a few days. I couldn't believe it at first because I had been feeling so stressed and overwhelmed for months. I'd been blaming my life situation but it really was my own thoughts which were torturing me. I didn't think I could stop them but you showed me how to "get back in the driver's seat" in my own mind and from here I could think so much more clearly and actually find solutions and make decisions instead of going around and around in what often turned into a negative downward spiral. I really feel now that I'll never go back to being as stressed as I was because I know my own triggers and what to do to avoid that cycle of worry that really was so pointless. With what I know now, I'll always be able to pull myself into a peaceful place. Thank you so much.
Maria, 45, Graphic Designer, MINDStrain client
When I first came to Natalie I was under a lot of stress at work. This spilled over into my home life too. I just couldn't switch off. If I wasn't distracted with something, then I was basically worrying and it was making me ill. Natalie changed all that. After our first session I felt hopeful that I could get back in control of my thoughts. I realised that it was not so much my circumstances but my inability to stop worrying about them non-stop that was causing my stress. That was quite a revelation to me, despite how obvious it sounds now. I really feel like I've rewired my brain working with her. It's quite remarkable.
Rebecca, Project Manager, MINDStrain client
I was delighted to take part in Natalie Ryan Hebert's Stress Free course. I am one of those people that believe I have a good handle on those things that cause me worry and stress but was surprised to learn that there is so much more to learn and implement in my day-to-day life that helps combat and manage stress. This was not your typical tell me your worries and let's apply these practices. It was more of, YOU know what concerns you have, so here are a variety of ways to address what those concerns may be and YOU decide how you want to manage those given a variety of ways to approach it. What I appreciated about the course, was that it was a calm and supportive environment that was full interesting insights by studies and real-life examples.
Triera, Owner, Owl Books, MINDStrain client
Chava
I signed up for Natalie's Stress Free course, hoping to find some ways to deal with several stress factors in my life (personal and work related). The course was very informative and challenged the traditional ways we see and handle stress. I really enjoyed the exercises – putting the theory into practice – which has really helped me continue to use the method in my daily life. Natalie was also a great instructor. She seems to be passionate about helping people, has a calming manner, a ton of knowledge about the topic, and is good at helping everyone feel comfortable practicing the exercises. I am very happy I was able to participate in the course, and continue to use the exercises at home.
Chava Sandersen, MINDStrain client

Janne
Just thought I'd update you on my progress since our second session. I find myself doing the exercise naturally now. Like when I'm driving and I'd usually be overthinking and worrying about stuff, I'm able to let each thought pass before following along with it and getting stuck in a worry cycle. And when I go to bed each night. That used to be when I'd lie awake for ages going over everything in my head. I'm not doing that now and I find I sleep so much better too. It's amazing that something so simple can make such a difference… but it does.
Janne, 36, Teacher, MINDStrain client
Johanna
I wanted to write and share experiences with you on my 'homework'.  I am finding now that the exercise kind of just happens randomly. One observation that I have found fascinating is that it's been just happening when I teach yoga.  I teach a lot with eyes closed, especially when we are in meditative parts of the class as I don't want to students to feel watched.  Anyhow, every time a thought comes up it just goes on the "chair".  This is such a great tool for staying present when teaching 😉
Johanna, 39, Yoga Teacher, MINDStrain client
Marianne
What amazed me about the MINDStrain method was how quickly it worked. When I started my stress levels were up at about a 9. By the end of my second session I could feel I was on the right track and that with the exercises I had to work with were really changing the way my mind processed things. I wouldn't say I am stressed at all now. I'm so glad I came to see you. It's made a huge difference, not just to my life but to my family and colleagues too.
Marianne, 56, Architect, MINDStrain client